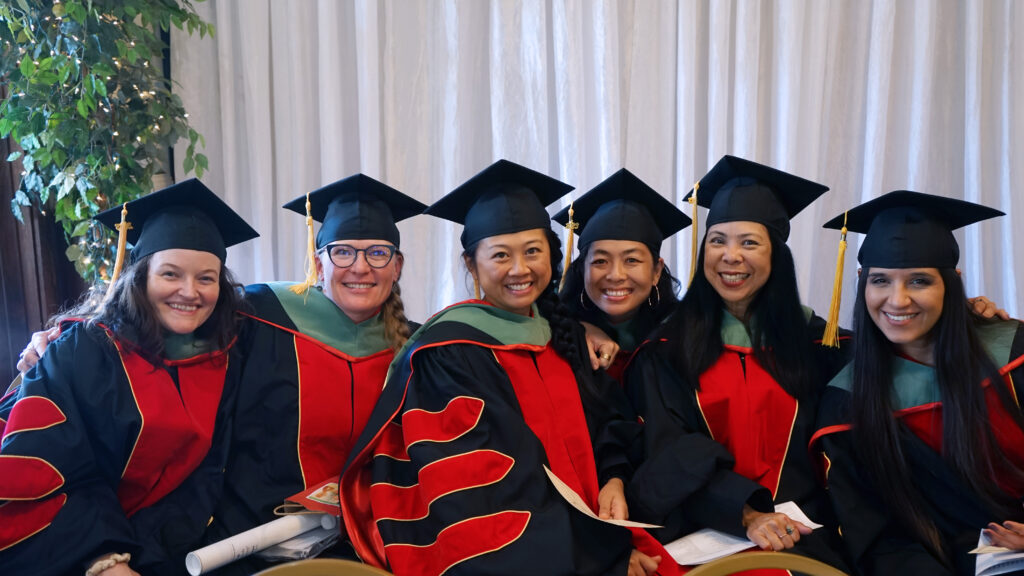 On August 20th, 2023, Five Branches University celebrated the graduation of its Master's (MTCM), First Professional Doctorate Degree (D.Ac and DTCM), and Postgraduate Doctorate Degree (DAOM) students.
The event started with the energizing performance of the California VSA Lion Dance team. It was followed by the wise words of advice to graduate given by the keynote speaker, Dr. Amy Matecki, MD, FACP, L.Ac. Among many duties, Dr. Matecki is the medical director of the Center for Integrative Medicine Comprehensive Cancer Center at Sutter Bay Hospital, where Five Branches Doctorate students are able to enroll for its residency program.
Dr. Matecki was followed by one of FBU faculty Dr. Robert Yao, DAOM, M.Med, L.Ac, who recently retired from working as an doctorate acupuncturist at Kaiser Medical Center in the last 25 years. Dr. Yao shared his pride in each and everyone of the students who persevered in their studies despite the pandemic. Next were the heartfelt words of the class speakers who thanked their teachers, classmates and families for all the support they got while going through their TCM journey. Tai Ji Sword performance by the students provided a lovely break. The event concluded with the degree confirmation and reciting of the practitioner's oath.