Education Continues During A Pandemic
---
Embracing the safety and the well-being of students and faculty in providing patient-care, education at FBU continues with high safety measures and careful adoption of various formats, including online education to achieve teaching objectives to promote upkeep of clinical skills and knowledge.
On February 21 at 2pm Pacific time, join us for
General information about the program
A graduate and a senior student testimonials
Clinic operation in light of the COVID-19 regulations
Small groups for Q & A
---
Spotlight on a Current Student: Frederica Crafts
Our current student Frederica has enjoyed giving free acupuncture at fairs, such as MLK Youth Day in January 2020, just prior to the pandemic temporarily halting our usual events where faculty and students assist underserved populations
At that event longtime professor Mariposa Bernstein had students set up a circle of chairs and treat patients with auricular (ear) points. Frederica says "This unique opportunity gave me the experience of working with a vast array of individuals, many of whom had never experienced the healing nature of acupuncture. It was wonderful to come together as a community and expose people to m odalities that they may never have the opportunity to experience."
One of the rewards we can have as acupuncturists is a real-time view of the stress relief our treatments provide. The pace of modern life is extremely taxing. Frederica noticed that at the health fair, "Children were cared for, mothers were listened to and relieved, fathers shared healing time with their children. It was a day that has shown me just how important it is to participate in community gatherings."
Five Branches is looking forward to getting back to our outreach programs which have always been lively and rewarding; for now, please stay safe and focus on cultivating daily routines that work best for your family.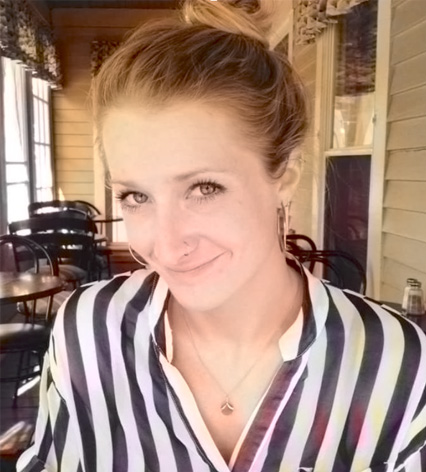 ---
Service Updates: Our Clinics Are Open
We offer affordable acupuncture at both our Santa Cruz and San Jose clinics, as well as virtual Telehealth sessions for those who wish to speak with their clinician from the comfort of their homes. To make an appointment please give us a call; unfortunately, we cannot accommodate walk-ins at this time. Below you will find our current hours and contact information:
Santa Cruz Clinic
200 7th Ave #115, Santa Cruz, CA 95062
(831) 476-9424| SC Clinic
Service Hours:
Monday 9:00am – 6:00pm
Tuesday 9:00am – 6:00pm
Wednesday 9:00am – 6:00pm
Thursday 9:00am – 5:00pm
Friday 9:00am – 5:00pm
Saturday & Sunday Closed
San Jose Clinic
1885 Lundy Ave, San Jose, CA 95131
(408) 260-8868 | SJ Clinic
Service Hours:
Monday 9:00am – 7:30pm
Tuesday 9:00am – 5:00pm
Wednesday 9:00am – 7:30pm
Thursday 9:00am – 7:30pm
Friday 9:00am – 5:00pm
Saturday & Sunday Closed
---
Giant Hot Pot Broth Being Made
Winter is upon us, and a cozy delicious soup you can enjoy is a traditional Chinese hot pot (made with beef tallow, vegetables, spices, herbs, beans, and so on) but you have never seen it cooked in a cauldron this big before! It is mesmerizing.

Notice the range of Chinese herbs from our pharmacopeia being added one by one. Each Chinese herb in a decoction, formula or stew has a specific function in our medicine, such as reducing blood pressure or assisting with weight loss!
Image Source